最新のテクノロジーを駆使し、構想3年という月日を経て完成いたしました。たくさんの人達の想いが溢れる渾身の最高傑作 「2000GT」 がいよいよ予約受付開始でございます。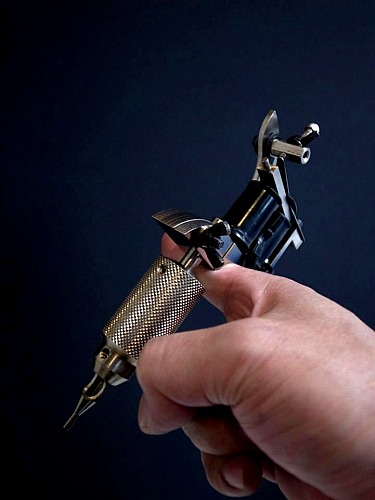 2000GT 予約受付開始!
2000GT is the new machine we are producing. You can use it as liner or shader.
They are made from magnetic metal and have special coating in micrometer so it is easy to keep them clean.
Each frame is cut into shapes by NC router. The shape... only differs by only 1/100 mm. The quality of the main parts are so good that you will be able to control the vibration of the frame. Because of this quality, we were able to maximize the power of the spring.
I will be assembling and tuning the machine just like the machines which I am using.
We have tested the machine, and you should be able to use it without adjusting for 9hours a day for 1 year.
We will be making 5-10 of 2000GT every month for ¥157,500.
If you are interested, contact us.
予約受付開始!!
¥157,500
詳しくは電話かメールでお問い合わせ下さい!
+81 52 203 2520
info@genko-tattoo.com
ものすごく分かりやすく説明されてますので詳しくはこちらをご覧くださいませ。
http://ameblo.jp/genkotattoo/entry-11446892081.html
スポンサーサイト
Comment
Trackback